I was in the middle of writing another post. I had TLC's "The Little Couple" playing in the background.
I was only half paying attention because I had already seen the episode. This was a beautiful episode where Jen and her team at the hospital re-stabilize a premature baby suffering from possible cardiac arrest. The teeny, tiny baby weighed just over 1 lb. As usual when something happens to an infant or an animal I bawled. Despite seeing the episode before and knowing all works out.
I LOVE this show. I think that Bill Klein & Jen Arnold are the perfect example of how people can overcome physical limitations and be extraordinary.
In case you don't follow them, Jen is a neonatologist who works at the Texas Children's Hospital. Bill is a businessman. They both do motivational speaking as well. The show follows them on their journey through marriage, attempts to conceive, trying to get a surrogate and then into adoption all while filming their daily life.
Jen Arnold is on my list of famous people I would love to have lunch with (or dinner, drinks, breakfast…heck even a slice of bread!). I am fascinated by people who care for infants in the hospital. It is a courageous profession that doesn't get nearly enough thanks.
In next week's episode Jen & Bill are finally meeting their newly adopted son! I can't wait! I seriously suggest checking out this amazing couple if you already haven't!!
http://www.tlc.com/tv-shows/little-couple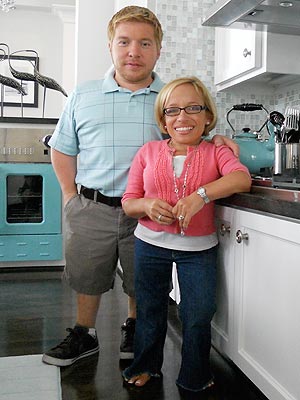 Photo credit: people.com